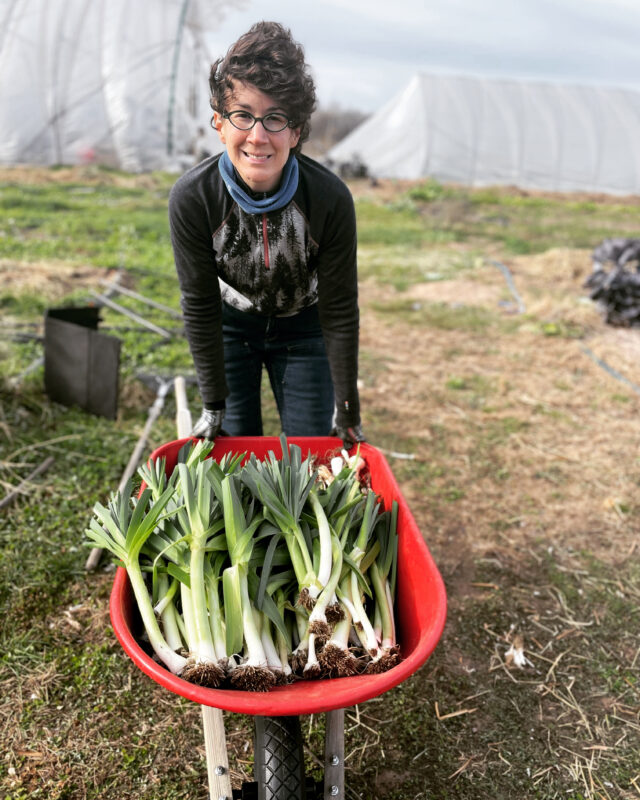 Sarah Hunt
Sarah has Midwestern roots, a music background and a limitless love for making and sharing food. She spent the first part of her career working for a member-owned financial services organization in roles including operations, organizational effectiveness and new business development. She worked for an organic vegetable farm for 2 years before joining Climate Land Leaders, where she builds infrastructure, supports strategy, fundraising and partnerships, and connects with cohort members to tell their stories.
Says Sarah: "It's deeply energizing to work alongside such engaged and open-minded land stewards who are implementing multi-year, multi-generation changes to help mitigate the effects of climate change and build resilience in their communities."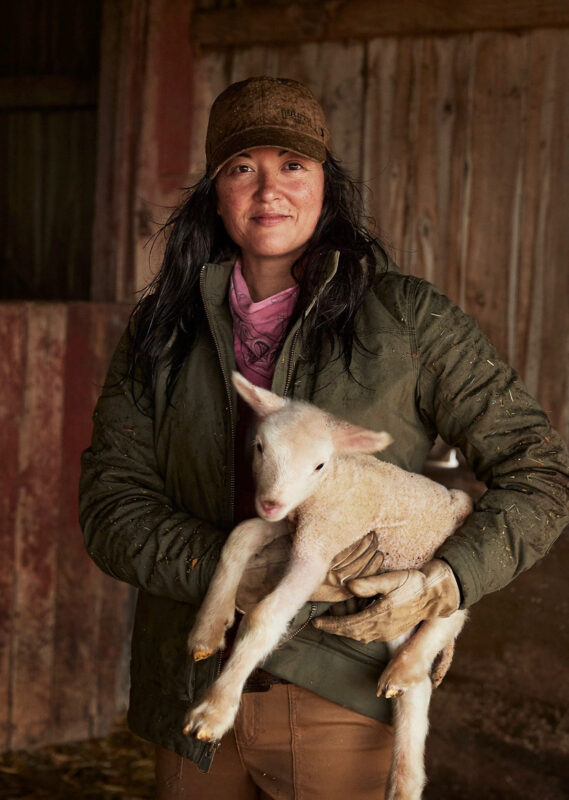 Wendy Johnson
Wendy is a wife and a mother to a daughter and a lot of furry animals. She leads Climate Land Leaders' work on federal agricultural policy. She grows corn, soybeans and small grains with her father on Centerview Farms and organic grains, hay, sheep, cattle, pigs and wool with her husband and daughter on Joia Food and Fiber  Farm (Charles City, IA). She is the chair of the USDA Farm Service Agency state committee in Iowa and works for markets for her farm's products through Counting Sheep Sleep Company and 99 Counties. She loves walking in the woods and hosting multicultural experiences on their farm.
Says Wendy: "I work for Climate Land Leaders because I believe in climate change, and I believe that I have the agency to help mitigate its effects. I have learned an exponential amount from this cohort as Climate Land Leaders share their successes and frustrations with implementing regenerative agriculture practices."
Teresa Opheim
Teresa is a mother, partner, dog companion, former farmland owner and the founding director of Climate Land Leaders. She has spent her career in nonprofit organizations, including the Iowa Environmental Council, Practical Farmers of Iowa, Sharing Our Roots and the precursor to the National Sustainable Agriculture Coalition. She is a former fellow at the Minnesota Institute for Sustainable Agriculture and the editor of The Future of Family Farms: Practical Farmers' Legacy Letter Project. She has strong Iowa roots, now lives in Minneapolis and spends a lot of time on wild and wonderful Lake Superior.
Says Teresa: "It is my great privilege to work with this group of talented women and men who are addressing the climate crisis with compassion and commitment. They bring a myriad of skills and experiences to the cohort and are a sweet reward for a long career."