Meet Climate Land Leaders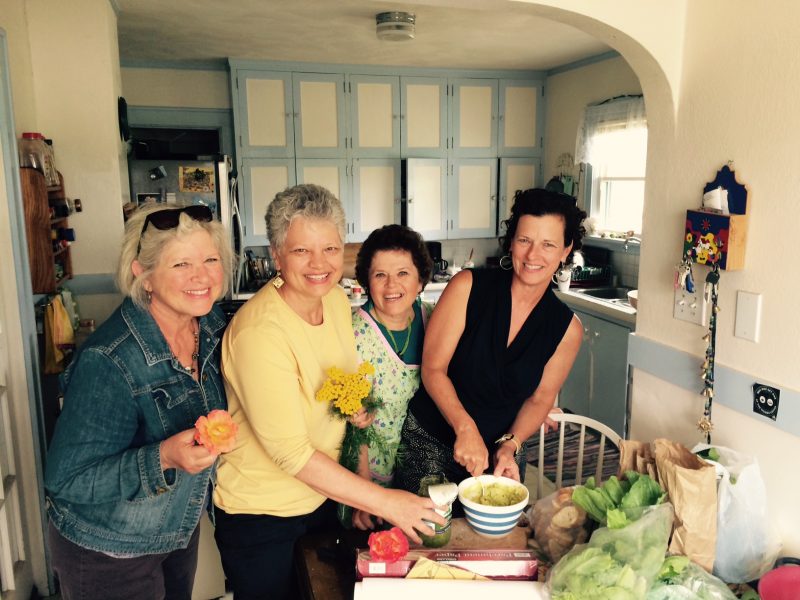 Carol Bouska, Peg Bouska, Sally McCoy, Ann Novak (MN, IA, WI and WA)
The Bouska sisters' land has been in the family since 1903. Most of the farm is in conventional row crop production, but the Bouskas' vision is to convert the land to a regenerative agriculture model in 10 years. Their farming partner has planted cover crops, and the sisters have installed pollinator fields, grassed waterways, maintained a woodlot and planted extensive trees, restored a wetland and added prairie strips around the perimeter of their farm, among other actions. The sisters have worked hard on their legacy goals "to find our common themes and speak as one voice to the next generation."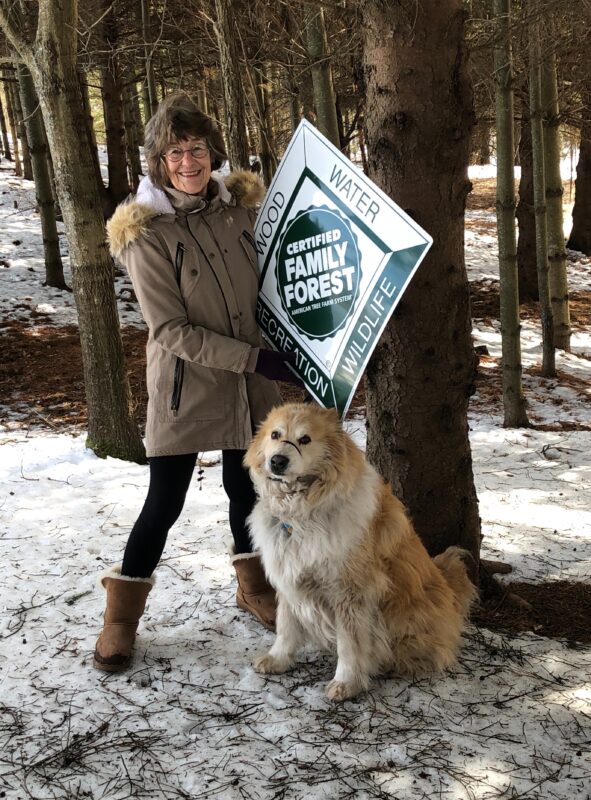 Becky Lourey (MN)
Becky and her late husband, Gene, first bought land in Pine County, Minnesota, in 1974, and over the years, purchased adjoining land as it became available. Today the land is 1,800+ contiguous acres and includes several fields but is majority forest – including the 50,000 trees Gene planted in 1975 and 1976 – with 12 miles of trails and a tree farm that won Outstanding Tree Farm of the Year in 2020. In Gene's words, "We will pay attention to the environment in which we live, always striving to reduce our environmental footprint and to invest in projects that support sustainable and renewable activity in both food and energy."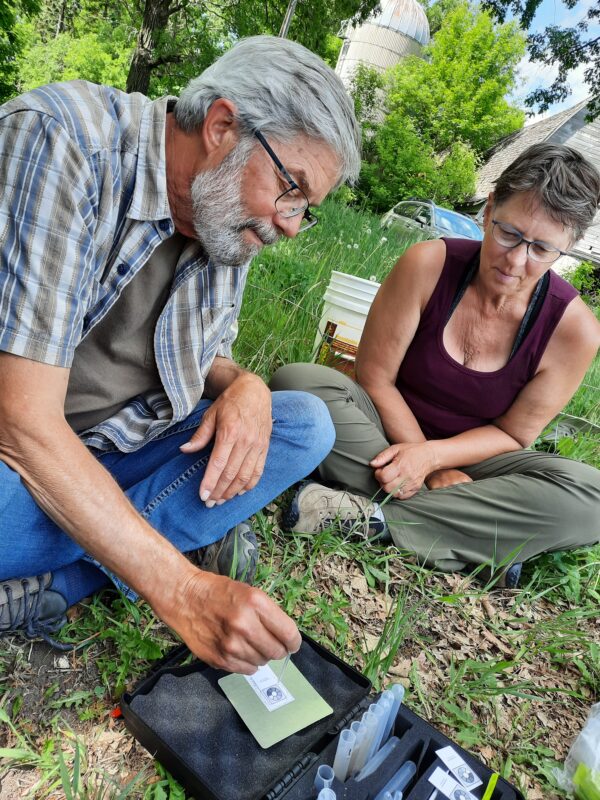 Joe and Sylvia Luetmer (MN)
Joe and Sylvia Luetmer own four farms and have sold a fifth to help beginning farmers get started. They have undertaken extensive restoration work of prairies, woodlands and grasslands. "Our vision is to protect existing natural areas, re-establish native prairies and wetlands, build soil biology on retained croplands, and transition land to young farm families. Our goal is to prevent farmland from being developed into low-density suburban sprawl and small farms from being consolidated into 'corporate' farms with the home sites being sold off separately."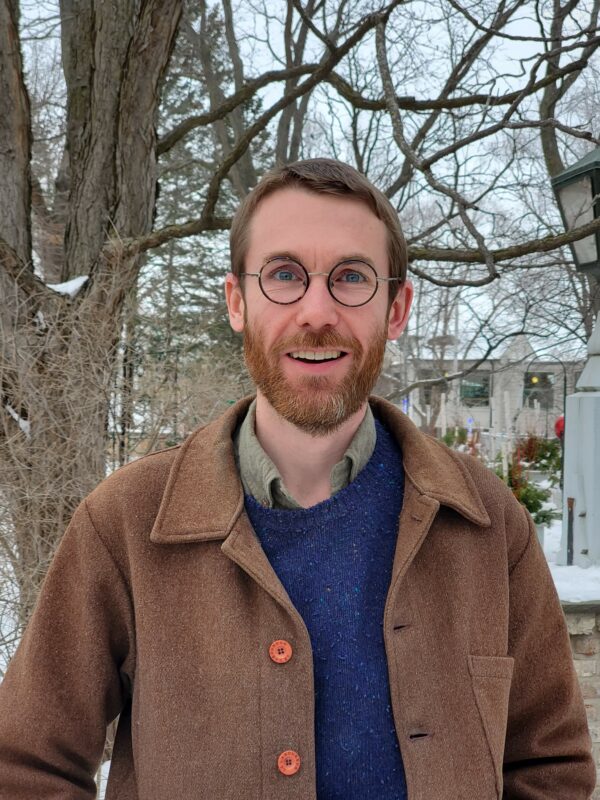 Kyle McClure (MN)
Wetlands, woods, pasture and cropland make up the McClure land near Grey Eagle, Minnesota. Kyle is transforming tilled acres to continuous living cover and is working to establish a silvopasture ecosystem in a portion of the woodlands, as well as promote the growth of oaks and other keystone species. He also has a growing orchard, which will eventually include apple and pear cider cultivars. The land has been in the family since the 1960s; Kyle, his wife, Ginny, and young daughter hope to move onto the farm in the near future to deepen their ability to manage the land.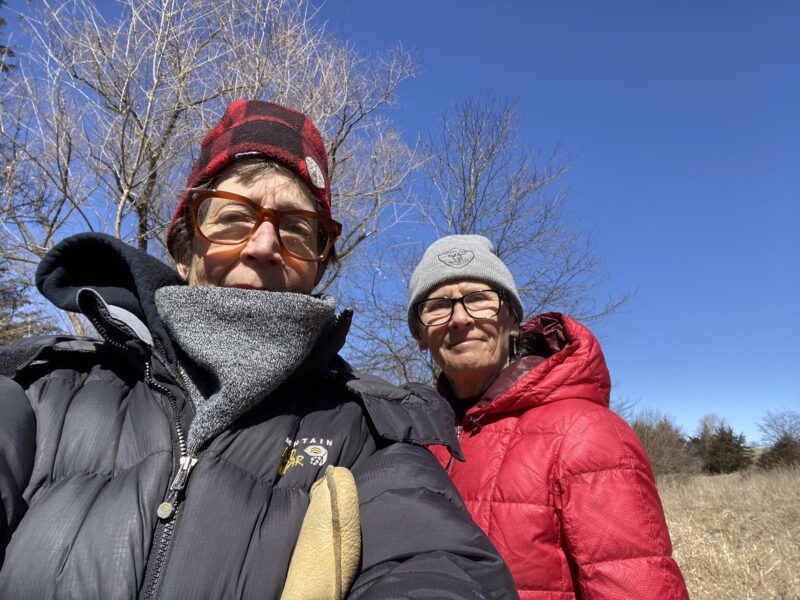 Kate Moos & Valerie Arganbright (IA)
Kate Moos and Valerie Arganbright purchased their Iowa farmland in 2003 but it wasn't until the Pandemic that they moved from the Twin Cities to live fulltime on the land. Along with their cropland, they are establishing grassed waterways, planting trees and gardens and renovating pasture. "Our desired outcome is to build soil health by keeping soil in place with a root system and to lessen chemical runoff into streams. This is exciting as we work to restore land quality after 150 years of use," Kate says.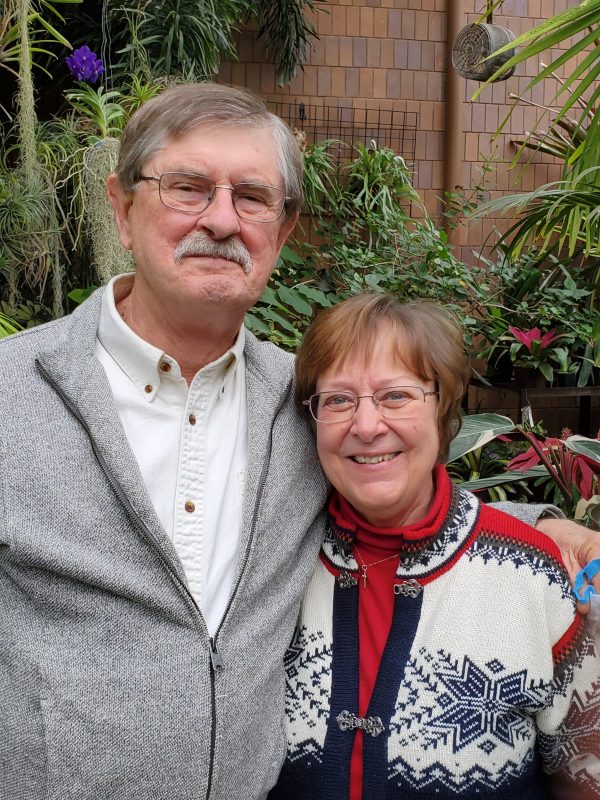 Photo by Ruth Rabinowitz
Meg and Glenn Nielsen (MN & WI)
Meg and Glenn inherited land that has been in Meg's family since 1903. They are working with their tenant to plant cover crops, and they are moving conventional corn and soybean acres to grass for grazing and planting nut trees, berry bushes and more. "We would like to make our land an oasis in the monoculture desert for wildlife, birds, insects and bees. We hope to make enough money to pay the taxes and our long-term care insurance and make some continued changes towards sequestering carbon in the ground."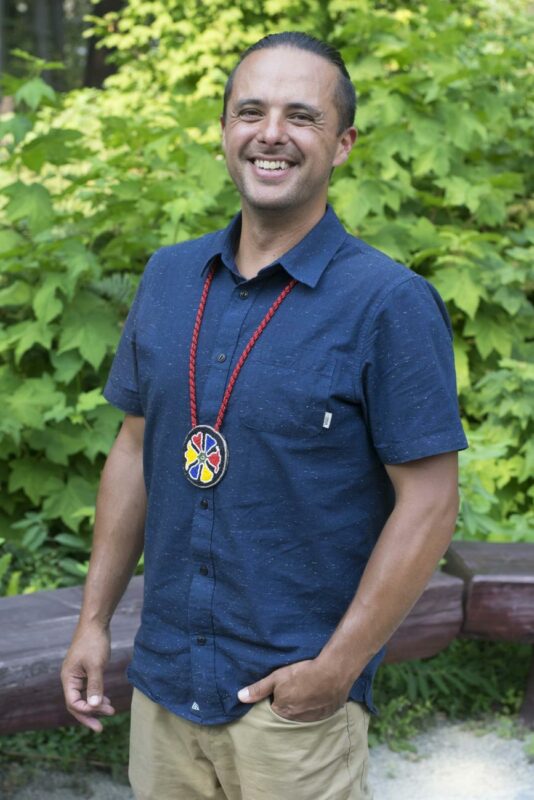 Brett Ramey (Iowa Tribe of Kansas and Nebraska)
Brett Ramey moved to Dakota homelands in Minneapolis in January 2020 and is a Climate Resilience Planner for the Iowa Tribe of Kansas and Nebraska. Through the Ioway Climate Resilience Program, Brett leads an internship program for young tribal members that draws climate connections across multiple tribal departments. He is coordinating efforts to establish baseline surveys of trees, birds, soils, insects and plants in the recently established Ioway Tribal National Park and is co-designing a land stewardship and agroforestry plan with an emphasis on oak savanna, prairie restoration, and food sovereignty for the Tribe.